Honk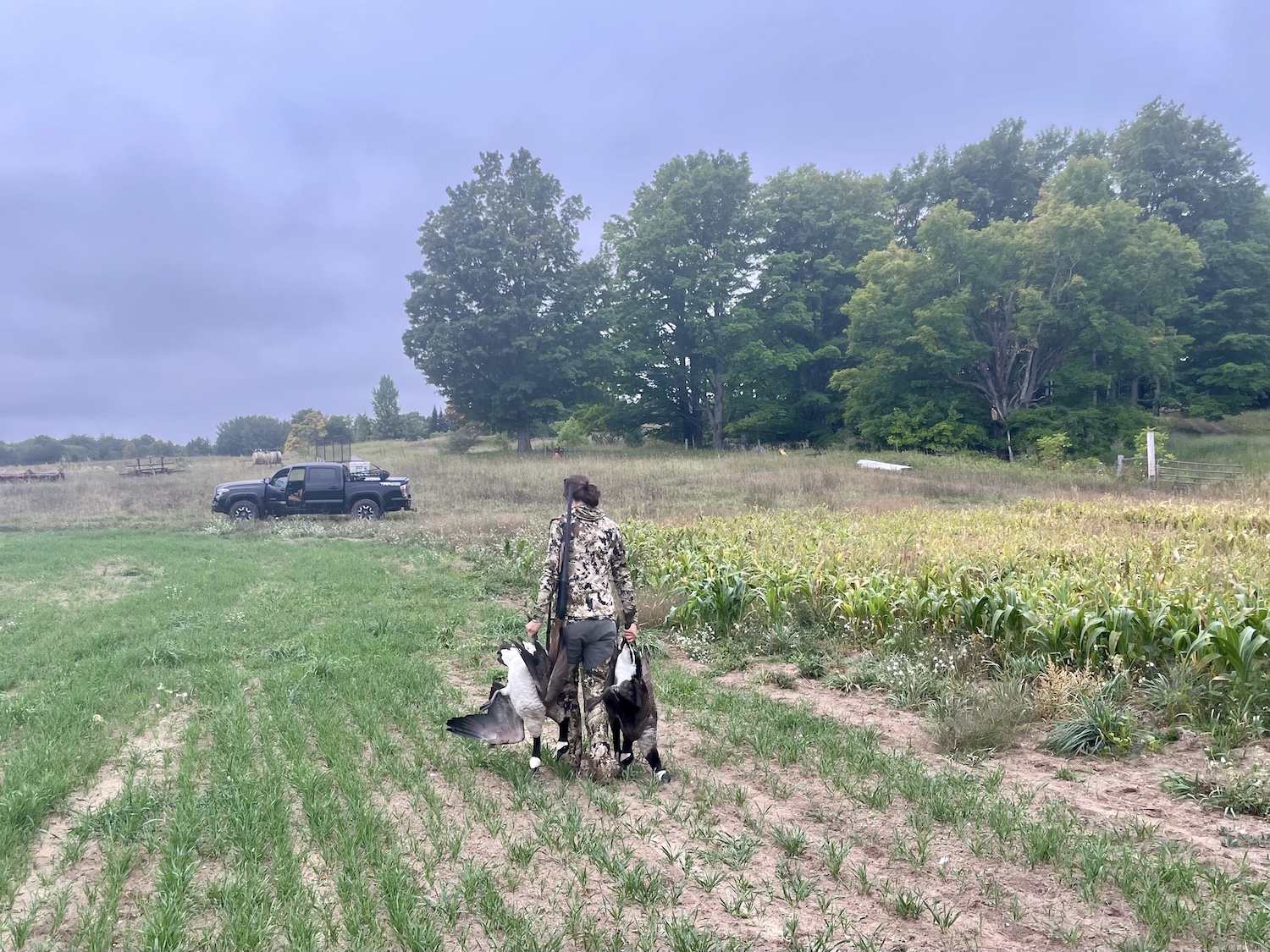 Today I shot and killed an animal for the first time. I've been looking forward to this moment for so long that it almost feels uneventful. Certainly overdue.
* * *
I grew up in a hunting and fishing family, and I was lucky enough that the men in my family nourished my interest in the outdoors (sadly this is not a given.)
I'm told there exists a picture of a toddler Tara holding a pair of whitetail testicles backlit by my stepdad's truck lights. This photo is my holy grail.
When I was thirteen and approaching legal rifle hunting age in Michigan, I was beaming excitement about hunting, especially whitetail hunting. I wanted to be involved in the entire experience. I helped plant food plots, I cleaned up hunting blinds, and I tagged along on my stepdad's hunting trips as much he would tolerate.
For my 14th birthday, I was gifted my own rifle. That hunting season, I would wake up before sunrise and walk by myself out to my hunting blind, where I'd patiently sit, waiting for anything to come within range. Nothing ever did, but that didn't matter.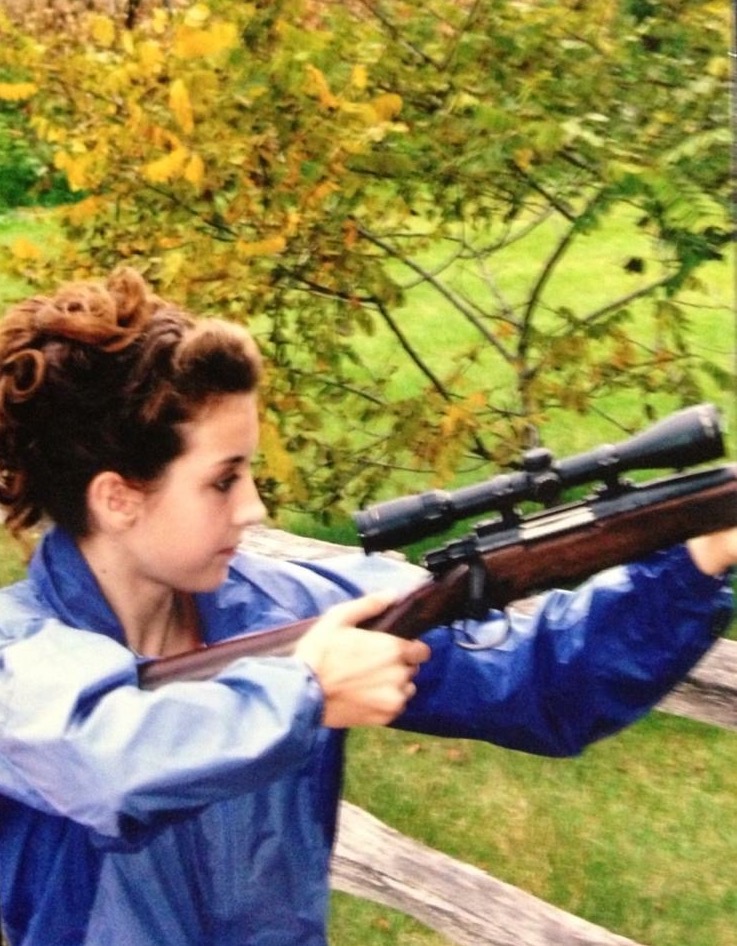 * * *
I grew up in a hunting and fishing family, but I also grew up in a drinking family.
The same year that I was finally old enough to hunt on my own, my mother lost custody of me, and I was uprooted from my home and transplanted to a more safe and stable environment with my biological father (who does not hunt.)
So I grew up in a hunting and fishing family, until I didn't.
At the time, I didn't understand how devastating this was. I was just happy to be out of toxic environment and living in a happy home. But last year, after spending my twenties building a life and a career and generally trying to leave my past behind me, I became overwhelmed by a sense of loss. I felt deeply heartbroken that I missed out on such an important part of how I was raised, and regretful that I didn't work harder to hunt and fish as an adult.
I don't know why it took so long for this feeling to hit me. Maybe because my twenties were such a whirlwind that I never slowed down enough to notice the emptiness. Or maybe you can call it a classic case of about-to-turn-thirty.
Whatever the case, I am a hunter again, and I intend to remain one for the rest of my life.